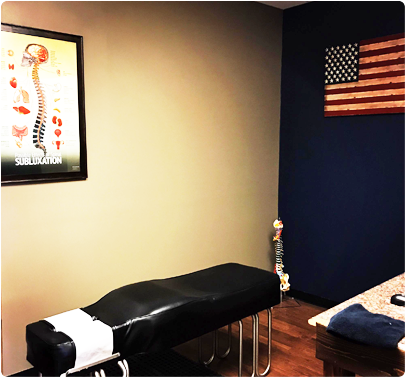 O'Fallon Chiropractor
Supports Healthy Families
Thrive at Agan Chiropractic
O'Fallon Chiropractor Dr. Brad Agan is passionate about sharing the positive impact of natural healing with the people in our community. Kids, young families, office workers and anyone else who'd like to improve the way they live are welcome at Agan Chiropractic. With treatment protocols specific to each condition and family plans available, you'll get the specific care you need that's also affordable.
Motion Is Life
Dr. Agan takes a simple and straightforward approach to chiropractic care. First, he'll find areas of your body and spine that are under stress. Then, he'll restore the motion to the area. Like the old physics saying, "A body in motion stays in motion," we know that you can live a high-functioning life to the fullest if you have proper mobility.
After finding the cause of your concern and making precise corrections, your body will be able to heal itself. We emphasize the importance of chiropractic for children because by starting early, we can prevent problems from occurring later on in their lives.