Agan Chiropractic Reviews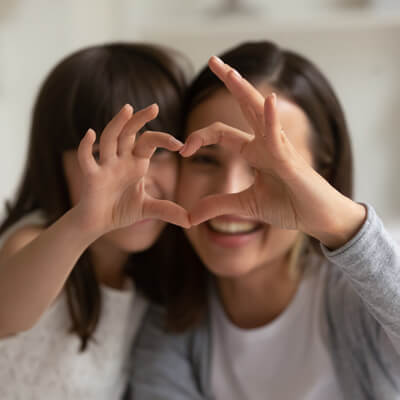 What Our O'Fallon Patients Say
At Agan Chiropractic we love when patients share with us their feedback and comments. Please read our patient testimonials below to see what other people have achieved through their tailored treatment plans with us.
Share your stories too! Click here to send us your feedback so that we can help to spread the word about the benefits of natural Agan Chiropractic care.
For more information or to schedule an appointment call or email us today.

I am Able To Walk Without Pain All Day Long
Dr. Agan is amazing. With his help I am able to walk without pain all day long. I would recommend (and have done so repeatedly) Dr. Agan to everyone. As a former chiropractic skeptic, I have done a complete turnaround and am a firm believer in the healing medicine provided by Dr. Agan. I first saw Dr. Agan for the back issues I felt were caused by limping, but with his help the trouble in my knee (bone on bone) no longer causes me unbearable pain. In fact, I do not limp as I did before. His staff is friendly and helpful and the whole practice has a very family feel.
~Suzi F.
Worth My Trip
Agan Chiropractic has helped me so much over the last 2 years. Worth my trip as I travel far just for the care I receive.
~Megan D.
Thanks for getting my back right!
~Erin M.
Truly Cares
We love Agan Chiropractic! Appointments are always on time, staff members are super nice and patient, and the office is clean and organized! Agan truly cares about your well-being
~Jax R.
Dr Agan is One of The Most Intelligent and Well-versed Doctors I've Met
My name is David L. I could write a canon on Doctor Agan and his practice. I will keep it short and sweet. I have been with Doctor Agan for about 4 going on 5 years. When I first saw him, I told him of my old neck injury and after seeing my MRI, he stated most of my pain is somatic (muscular). This is the first time anyone in 17 years said anything like that. I have been to pain management, a lot of doctors and other professionals and all I knew was that I had muscle spasms and knots that never went away. As fate would have it, I herniated a disc in my neck a few years ago and I had to see a neurosurgeon as my pain management doctor said he could do nothing else for me and was the one who referred me to the neurosurgeon. When seeing the neurosurgeon, he said that survey was not going to help my pain problem because he thought I had one of the following syndromes: mayofascial chronic pain syndrome or complex regional pain syndrome. He referred me to physical therapy for the herniated disc and stenosis and arthritis is my neck. On the second visit to physical therapy I had a different therapist than the first day. When I was finishing up with her, she said to the therapist who I worked with the day before that "David has mayofascial chronic pain syndrome." The other therapist said "I thought so as well. Now, mayofascial chronic pain syndrome is an extremely excruciating muscle disease where the muscles get knots throughout the muscles in a specific region of the body, or all over the body. The only treatment that works for this is a procedure called "dry needling."
Doctor Agan said that I could benefit from this therapy but he did not provide it yet—mind you, Doctor Agan told me this about 3 months of me first seeing him and when he told me most of my issues are somatic. This therapy is similar to acupuncture but very different. Needles are inserted into the muscle and into the knot. The therapist then wiggles the needle and moves it back and forth in what is termed as "sweeping" to get the muscle knot to breakup.
First, Doctor Agan knew that my problems were muscle problems and not due to my stenosis or osteoarthritis. Secondly, Doctor Agan knew what treatment I need to remove the knots and treat me effectively even at the expense of me maybe deciding to not come back for more chiropractic care versus physical therapy treatment called "dry needling." This shows a passion for what you do and compassion for the patient. Most of all, this was a much appreciated and respected act of HUMILITY by Doctor Agan. Can anyone tell me the last doctor they've talked to that was very intelligent, well educated yet humble and willing to show it? Doctor Agan knows me well and I can talk to him about anything. He's stuck by through my tough journey and has given me support after hours on his personal time. I mean who the hell does this?! Not one doctor I've ever heard of.
Doctor Agan is one of the most intelligent and well-versed doctors I've met. I consider him my "primary care" doctor even if my insurance doesn't. I will always have Doctor Agan in my life as long as I live here and am able to see him for the adjustments. Much love and respect,
~David L.

Agan Chiropractic Reviews | (636) 294-0070