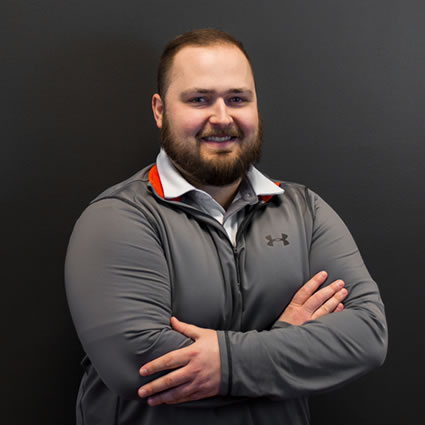 Meet Dr. Caleb Bryant
For Dr. Caleb, chiropractic is definitely in his DNA, as his father and grandpa are chiropractors. "My grandpa went to Logan College of Chiropractic and graduated in the 60s, and my father attended Life Chiropractic College in Atlanta, graduating in the 80s."
Deciding on Chiropractic
As a child growing up in Monticello, Arkansas, Dr. Caleb loved chiropractic. "I grew up in a chiropractic office while my parents were working." He witnessed the impact his father and grandfather had on the lives of people in his small community. Dr. Caleb would sometimes see people walk up to his dad and grandpa to express thanks for how they helped them.
So from a young age, Dr. Caleb knew that chiropractic was definitely one of the career paths he would choose. He's quick to point out that his parents and grandparents always let him choose what he wanted to do, and never pushed him in one direction.
After about a year into undergrad and with a lot of mentoring from his family, Dr. Caleb realized that being a chiropractor was exactly what he wanted to do.
Education & Areas of Interest
Dr. Caleb attended the University of Arkansas at Monticello and received his BS in Life Science from Logan University in St. Louis. He earned his Doctor of Chiropractic there in 2016.
While Dr. Caleb treats everything, he's most interested in treating neck pain and headaches, as he's experienced those quite a bit himself.
EXPLORE CHIROPRACTIC CARE
Outside the Practice
When he's not caring for patients, Dr. Caleb enjoys sports and loves that St. Louis is a huge sports city. He likes going to Cardinals games and watching the Blues. He also loves spending time with his fiance, who used to be his next-door neighbor!
Book an Appointment
Contact Agan Chiropractic today to schedule your first appointment! Same-day visits are available.

Dr. Caleb Bryant | (636) 294-0070