Pediatric Chiropractic Care in O'Fallon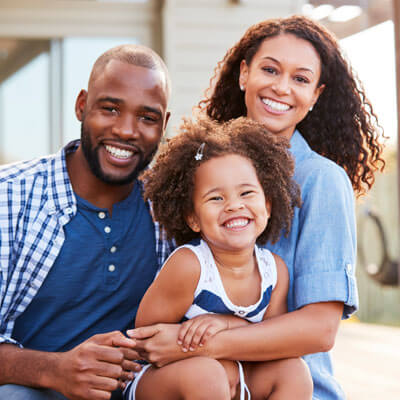 One of the more common questions we get from parents at Agan Chiropractic is, "Do infants really need chiropractic care?" With the trauma of childbirth and all the growth and development a child has to go through in their first few years of life, the answer is, Yes!
Our goal is to start kids with regular chiropractic care as soon as they're born, so we can keep their spine aligned and their nervous system functioning without interference. When the nervous system works as it's supposed to, your baby's entire body can work more optimally—helping them hit development milestones in the best way possible. Developing good health early on can also help prevent issues from arising down the road.
Our Wellness Approach
We have many families who come to us to keep their kids healthy and functioning optimally. The parents tell us their children feel better and behave differently when they get regular adjustments, and that they seem healthier than their friends who don't get chiropractic care.
Common benefits little ones experience with our care include:
Sleeping better
Going to the bathroom normally
Developing optimally
Better focus and attention
Putting Kids at Ease
Dr. Agan and Dr. Caleb love adjusting kids and helping them discover true wellness at an early age. Our office is fun and friendly, and kids are welcome to come in and just be kids. It's the opposite of a cold, frightening doctor's office where they'll get a shot. Chiropractic adjustments for infants and kids are extremely gentle and tailored to their size and delicate structures.
Mom and Dad will be right there during the adjustment, to alleviate any fear. Even kids who are apprehensive about adjustments in the beginning typically end up loving them. And we won't force kids who aren't ready—we give them time, and we'll adjust them when they decide it's okay.
Schedule Today
We tell our families that it's easier to create good habits early on than to fix problems down the road. Contact us today to book an appointment.
CONTACT US »

Pediatric Chiropractic Care in O'Fallon, Dardenne Prairie, Lake St. Louis MO | (636) 294-0070