Pregnancy Chiropractic Care in O'Fallon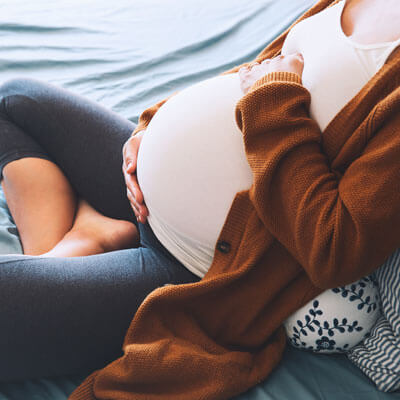 Pregnancy causes many changes in your body in a short amount of time, and this results in stress on the nervous system. To make this special time of life as enjoyable and comfortable as possible, we recommend regular chiropractic care at Agan Chiropractic.
As your baby grows, your center of gravity shifts toward the front, creating additional strain on both the lower and upper back, and can pull the spine out of alignment. Chiropractic adjustments are a safe, gentle and effective way to correct alignment and ease discomfort, while restoring proper nervous system function.
Our Approach to Care
Dr. Agan and Dr. Caleb provide specialized care for pregnant women to help them have the pregnancy and delivery process they want. Many studies have shown that regular chiropractic care during pregnancy reduces labor and delivery times and decreases the need for medical or surgical interventions.
Many of our prenatal patients were seeing us for wellness care when they found out they were pregnant—and then continued with care during pregnancy to keep their body functioning as optimally as possible. When we keep the hips and spine properly aligned, there is more room for the baby to grow and develop. And moms-to-be can experience the following:
Decreased back pain
Improved sleep
Relief from sciatica
Fewer aches and pains
Care After Birth
We also recommend Mom and Baby come in within a couple weeks of birth. The birth process is traumatic for both of you, and getting checked out can help you heal properly, so you can fully enjoy this time with your new little one. And it can help your baby get off to a great, healthy start in life.
Schedule Prenatal Care Today
Contact us today to get started with pregnancy chiropractic care. We look forward to helping you have the pregnancy and delivery you want!
CONTACT US »

Pregnancy Chiropractic Care in O'Fallon, Dardenne Prairie, Lake St. Louis MO | (636) 294-0070