New Patients at Agan Chiropractic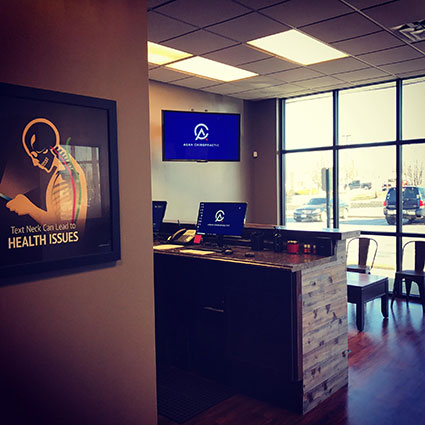 We can't wait to welcome you to Agan Chiropractic! When you walk in, we will greet you with a smile and a genuine warmth. The positive energy you'll feel is the first step in your healing process.
Day One
We'll ask you to fill out some paperwork and get a copy of your identification card and insurance card so that we can verify any coverage you may have for chiropractic. Then, you'll meet with Dr. Agan for a consultation and thorough examination to determine if we can help you. You'll have some form of a relief treatment right away to help resolve your pain.
In total, this visit takes 30-40 minutes. You can save time by filling out your paperwork before your appointment.
Day Two
We call this visit your report of findings. You'll have four questions on your mind:
What's wrong with me?
What can you do to help me?
How long will it take?
How much will it cost?
You'll be told the answers in straightforward terms. If you decide you're ready to begin, we'll start with a chiropractic adjustment.
Following Up
Your time is always respected. Your subsequent appointments will be quick so that you can stop by, get your adjustment and get on with your day. You'll never feel rushed and have all your questions answered.
Contact us today to schedule your first appointment! Same-day visits are available.
CONTACT US

New Patients at Agan Chiropractic | (636) 294-0070